DISRUPTING THE WEB DESIGN INDUSTRY
Empowering Businesses And Entrepreneurs
About Us
At DouxWebTech we are dedicated to bringing great web design to business and entrepreneurs. Many web design agencies  charge thousands of dollars to give their customer prebuilt theme websites. Our goal is to give our customers professional custom made websites that actually help them get new customers and grow their business. That's why over 90% of our business comes from referrals. We love helping businesses grow.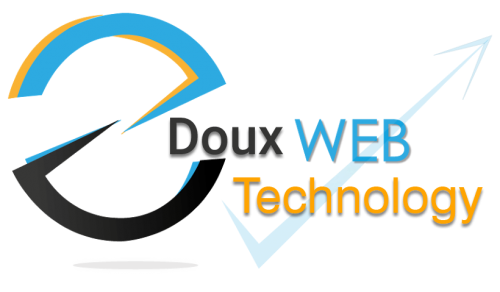 "Over 90% of our customers refer us."
Inspiration
We take inspiration from some of the greatest leaders in the web design industry like Apple, Adobe, and Microsoft insuring our designs are captivating to your customers. This attention to detail is what really makes the difference. Your website is the first impression someone online will have of your company and with our help you can rest assured they will not be disappointed.
Web Design
When it comes to websites one of the biggest and most determining features is the design. How your website looks will determine if your customers will continue to look into your business or if they'll just click away and leave. Having a clean and easy to read website that is inviting to your customer. Knowing they can quickly find the information they're looking for also means they are more likely to contact you and thus help your business grow.
Responsive Websites
More and more people are using mobile devices to connect to the internet. That's why now more than ever it is important that your business's website be compatible with a wide verity of smart phones and tablets. That's why we make sure the websites we create meet and exited the needs of a growing mobile platform. So you can be sure your website will reach as many people as possible.
We actually care about helping your business be successful.
Contact Us
Need help with your website?
We are ready to answer your questions.
Custom Websites
Graphic Design
Website Updates
Website Redesign
Recreating website with WordPress
Ecommerce
How to questions
"Thanks To My Allah Who Always Help Me To Do Something New In My Life"
Office Address

Main Boulevard Gulberg Lahore Pakistan
Phone Number

(+92) 303-0115727
Email Address

douxwebtech@gmail.com